Ankara University is a University that has identified and integrated the history and mission of the Republic with its nation.
The establishment of the Republic of Turkey is far beyond merely changing a form of government, as it is a great social transformation system based on modern science, contemporary democratic values ​​and institutions; The opening of Ankara University, besides the known university aims, also expresses the concretization of a special mission.
Ankara University is a university whose foundation was laid by the great Atatürk himself in order to lay the foundations of Atatürk's principles and reforms, to spread these principles and reforms throughout the country, to root them and to act as an indomitable defender of these values, which are the expression of modernity, science and enlightenment.
The first and striking achievements of the Young Republic in the field of higher education; The Law School, which was established in 1925 to train lawyers who will realize the new legal order of the secular and democratic Republic, the Higher Institute of Agriculture, which started education in 1933 to serve Turkish farmers, the Faculty of Languages, History and Geography opened in 1935 to research the rich Anatolian culture, the School of Political Sciences, which was established with the special orders and interests of Atatürk, who has trained senior public administrators since 1859 and moved to Ankara in 1936.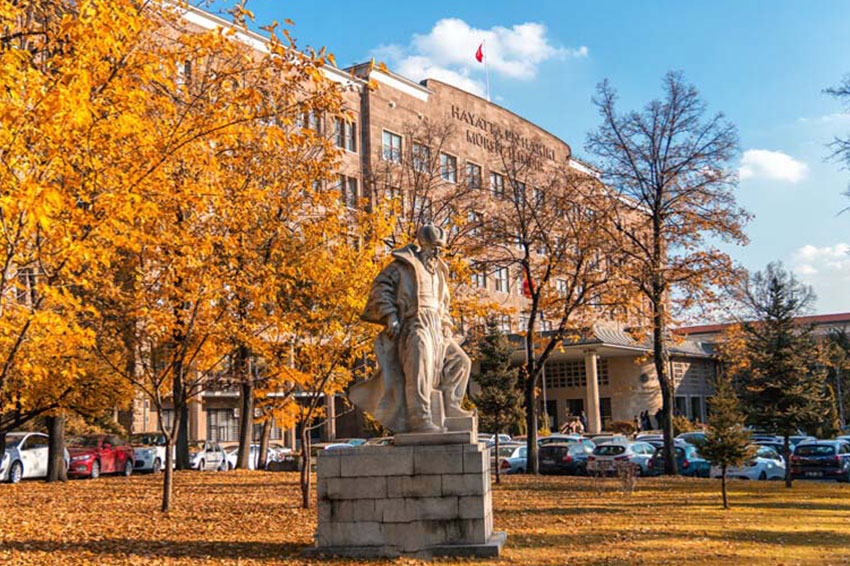 Core Values
Prioritizing academic freedom
Commitment to ethical values
Commitment to the values of the Republic
Owning the history
Integration with the city
Transparency
Participation
Trusting the employee and the student
Being student-centered
Sensitive to gender equality
Sensitive to the problems and priorities of the country