The Romanian-American University was founded in 1991 whose mission is to promote the educational values of the American academic education given the rich traditions of the Romanian education. The initiative of the establishment of the Romanian-American University belonged to the late Prof. Ion Smedescu, Ph.D., founder of the Romanian-American University and president of the Romanian-American Foundation for the Promotion of Education and Culture.
The Romanian-American University is an independent institution without being affiliated or sponsored by American University.
Aware of the Romanian pro-American sympathies and spirit, but also holding the conviction that the most advanced model of education is the North-American one, where over 3000 colleges and universities compete with one another, the most successful of these being the private universities, the founding President, Prof. Ion Smedescu, together with other remarkable co-founders from the Romania of those times, along with a series of friends from the United States, such as Prof. Steven Bowers or Dr. Ronald Carrier – President of James Madison University for over 27 years, considered as imperative to establish a university of both Romanian and American origins.
"The University was set up having as a purpose the promotion of the educational values of the American higher education, against the background of the rich traditions of the Romanian education. In accomplishing this desideratum, the starting point was that in the United States of America higher education stands on the model of the behavior-driven American society based on the efficient organization of activity, resilient sense of duty, the cultivation of work spirit, self-respect and respect for the others, fair competition throughout one's lifetime, competition with all the others and, last but not least, with oneself", as Professor Ion Smedescu declared himself.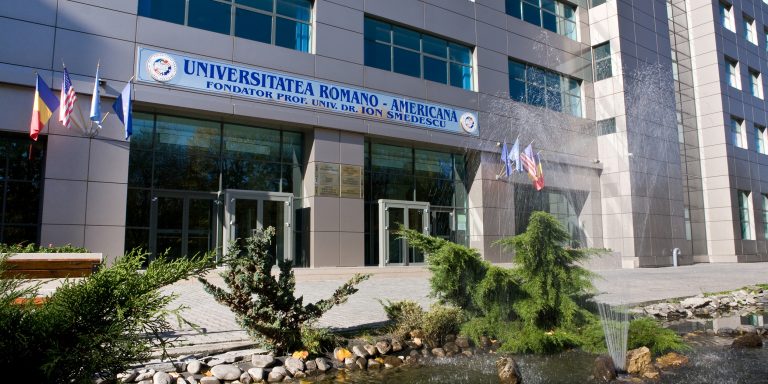 The mission of the Romanian-American University consists in education, teaching, scientific research and innovation, the cultivation of scientific values and of universal culture in general.
Through its mission, the university means to contribute to:
The promotion of excellence in education, scientific research, innovation and technological transfer, as well as of professional, moral and social responsibility and of creativity in the fields of competence;
The treasuring and promotion of values of national and universal culture and civilization
The defense of an academic democratic framework based on uniersity autonomy and respect for the law, on the fundamental human rights and liberties in the state of law.