The Technical University of Moldova was founded in 1964, under the name The Polytechnic Institute of Chișinău, as an education center with engineering and economic specialties transferred from the Moldova State University. The institution had begun its first academic year (1964 – 1965) with 5140 students (2085 of which were full-time students) within 5 faculties: Electrotechnics, Mechanics, Technology, Construction, and Economics. The academic staff included 278 teachers, out of which only 36 were holders of academic certifications and scientific titles.
Currently, the Technical University of Moldova registers a total of 11,500 students. The institution offers courses in about 150 specialties and specializations, within 11 faculties: 
Faculty of Electronics and Telecommunications;
Faculty of Energetics and Electrical Engineering;
Faculty of Computers, Informatics and Microelectronics;
Faculty of Food Technology;
Faculty of Mechanical Engineering and Transport;
Faculty of Architecture and Urban Planning;
Faculty of Constructions, Geodesy and Cadastre;
Faculty of Economic Engineering and Business;
Faculty of Design;
Faculty of Veterinary Medicine;
Faculty of Agricultural and Forest Sciences.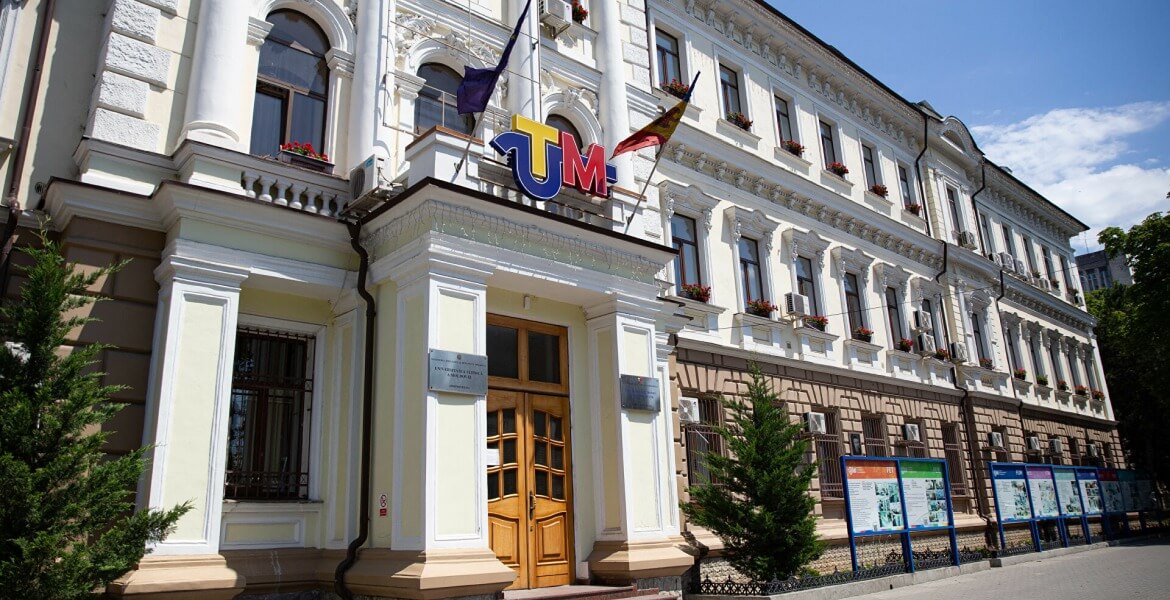 UTM also provides postgraduate education (Master's and Doctoral degrees), as well as refresher training courses for the academic staff. Over the 59 years of its activity, UTM has succeeded in preparing an extensive number of specialists, with an employment rate of 85%. The University includes a Tech-Science Library with reading rooms, workshop spaces for digital manufacturing, as well as IT centers.
The fundamental mission of the Technical University of Moldova is to provide the young generation with quality education. By combining educational excellence, research and innovation, the institution aims to contribute to building a sustainable knowledge-based society and economy, while offering students opportunities for personality formation and development of creative and critical thinking skills.
One of the priorities of the institution is international collaboration in the field of education and research. UTM has signed collaboration agreements with universities from Belgium, Belarus, Bulgaria, Canada, Germany, France, the Netherlands, Romania, USA, Sweden, Ukraine, Spain, etc. On the basis of bilateral agreements, UTM students are able to carry out internships in European countries, benefitting from the opportunity to improve their foreign language skills and intercultural abilities. Student and teacher mobility is on the rise and constitutes one of the basic priorities of university life.
The Technical University of Moldova has an impressive base of tech resources, including 493 laboratories, rooms for computer-aided design, as well as Internet connection. The institution offers accommodation within 11 dorms with health centers, canteens, etc. Considering the importance of extracurricular activities for our students, the University is continuously concerned with harmoniously combining intellectual, physical and creative work. In this respect, the institution provides modern sports facilities for its students and employees: European-level stadiums, tennis courts, and multipurpose sports halls. UTM is known as one of the most thriving promoters of sports among the higher education institutions in the Republic of Moldova.