Education in Romania
While the most famous thing about Romania is the legend of Dracula, Romania is even more famous. Remember medieval cities, castles, delicious food, forests, majestic mountains, blossoming landscapes… And, of course, quality education! Romania is a great place to study and the degrees offered are recognized throughout Europe and beyond.
Romania is located at the crossroads of Central, Eastern and Southeastern Europe and borders the Black Sea, Bulgaria, Serbia, Hungary, Ukraine and Moldova. Romania has been a member of the European Union (EU) since 2007 and has over 19 million people.
Romania has over a hundred public and private accredited universities. More than half a million students study in public institutions, three-quarters of which are in undergraduate programs and about 20 percent in graduate programs. Romania follows the Bologna scheme, so most of its higher education consists of three parts: first a three-year bachelor's degree, then a two-year master's degree, and then a three-year doctorate (PhD). However, some programs require more time, such as those in engineering (in four-year programs), or some combine bachelor's and master's degrees into a combined six-year program (such as medicine and architecture).
Why Romania?
Excellent quality of education in Romania. Romanian universities and colleges host thousands of students from all over the world, especially from developing countries. Today, all Romanian universities are partners with thousands of well-known universities around the world;
Affordable tuition and living costs in Romania. The cost of studying and living in Romania is one of the lowest in the entire European Union. Fees vary by program or institution. Payments average between 1,500 and 6,000 euros per year. You can also easily find top universities with tuition fees ranging from 2500 to 3000 euros. Private universities and graduate education, as well as medicine and the arts, cost more;
Employment opportunities and standard of living. There are several opportunities to work as a student: you can search for a convenient job that suits you or apply directly to jobs that are advertised online. Тhis can help you find a job that fits your student schedule. Students can legally work 20 hours a week and the average hourly rate is 8-9 euros. Students are provided with a number of discounts for visiting cultural events, visiting museums or historical sites, public transport and hostels;
Multicultural environment in Romanian universities. Studying in the cultural environment of Romania offers many unique experiences. International students in Romania have the opportunity to learn new languages, acquire international intercultural skills, create professional networks, travel, which is important for future employers and has significant advantages in a rapidly developing world. This is why higher education in Romania is growing very fast thanks to international students from different cultures;
Great place to travel. Romania is a multifaceted country with 7 UNESCO World Heritage Sites. You have a great opportunity to travel to Transylvania and visit the country where the legend of Dracula was born. Ancient castles and cities await you. You can also choose beaches, modern club resorts, the Danube Delta, the Carpathians – great travel destinations. Western Romania is also known for its multiculturalism and has many music festivals;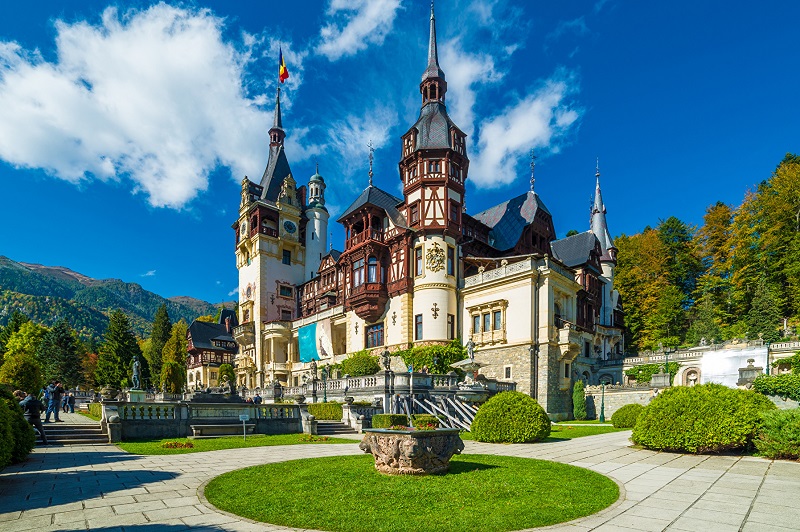 Studying in Europe provides an opportunity to receive a high-quality education that is respected all over the world. During their studies, students are assigned to work practice in specialized institutions in this field, they improve their skills, so after graduation they have better employment opportunities.